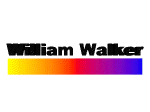 Web Page - Introduction
INFORMATION ABOUT MYSELF
My Name is William Walker. I am Deaf and was born with cerebral palsy. I used to live at Ayr. At the moment I live in Darwin, the capital city of the Northern Territory.
I was educated at Vincent and Heatley Special Education Units at Townsville an hour drive to the north of Ayr and 350 kms south of the city of Cairns.
See map below:
With a population of some 8000 residents, Ayr is a town surrounded by sugar cane farms and 4 sugar mills, and is just north of the Burdekin River (a fairly long river in Queensland). It is also home to Australia's longest bridge, which also spans the Burdekin River.
With a typical tropical climate, Ayr receives a fair share of showers, rain and storms caused by monsoonal northwesterly winds. Tropical cyclones (See Tropical Cyclone Aivu for more details.) & depressions and floods occur in the area occasionally through the monsoonal season. The monsoonal season starts in mid December and ends in April and in that season days are often wet and humid. In May it is the period when monsoonal activity wane to nothing, and the days are warm and showery at first but gradually becoming fine and drier. With no rain in sight until the coming build up season, the dry season starts from June to September where the days are fine & dry and mild and the nights are cool. From October to mid December is the build up to the monsoonal season, and afternoon and night storms build up from the west to give us the first drops of rain ready for the monsoonal season. The days are warm to humid in the build up.
The climate in Darwin is similar to the climate of Ayr, except it have no summer and no winter. Instead it have the Dry that goes from May to September, and the Wet that starts in October and end in April. During the wet, lightning shows brighten up the city nearly every evening except during the onset of the monsoon trough and tropical cyclones. On Christmas day in 1974 Tropical Cyclone Tracy destroyed most of the city of Darwin and destroyed much of the houses there. Now it is a modern capital city that have been rebuilt from the bombings from World war 2, and cyclone Tracy.

(click on Cyclone icon to see details of Tropical Cyclone 'Aivu' which struck the Burdekin district on 4th April 1989)

(click on Cyclone icon to see details on Tropical Cyclone 'Ingrid' which threatened QLD and NT on March 2005)
Despite living in the tropical climate all my life, I got a rare chance to see some snow at the Blue Mountains, see Snow Storm
Economically, Ayr is very active from June to December (when little or no rain falls in) with the annual crushing season. The crushing season is a time when farmers burn the sugar cane, and transport the burnt cane to the nearest sugar mill, ready to be crushed in raw (brown) sugar or refined (white) sugar. The crushing season ends just before the monsoonal season. The majority of the Queensland coast is dominated by sugar cane districts like Ayr. The town is also home to a famous golfer named Karrie Webb.
The Burdekin River which the bridge spans near Ayr is one of the longest rivers in eastern Queensland. Some 150 kms upstream, the river is dammed by a large dam called the Burdekin Falls Dam. The dam wall is 37 metres high from the river bed, and Lake Dalrymple behind the dam wall is capable of holding water 4 times the volume of Sydney Habour. It is one of the largest manmade lakes in Queensland. Water is then released down stream the River to Clare, some 30 kms upstream of Ayr, where water is pumped to irrigate sugar cane and various crops around Ayr. To see an extract of the map of Ayr and it's district, click on the globe icon below:

On the date of Saturday 24 June 2000, Ayr was the site of the lunch stop over of the Sydney 2000 Olympic Games Torch relay where the Olympic flame was lit for approximately half an hour on a caldron at Ayr's main sporting ground before the torch relay continued the trip to Townsville that evening. It is a once in a lifetime experience I will never forget. See Sydney 2000 Olympic Games Torch Relay for more details. (Click on URL above.)
During my childhood I used to live with my father and grandparents, at a house in Ayr's eastern suburbs. I have been living in the previous address for the past 29 years with the exception of myself and my father & mother (now deceased.) lived in Mount Isa (a mining city in western Queensland) in 1972 for one year. My father currently works at Kalamia Sugar Mill (see photos in the Photo Gallery).
To see photos of Ayr & District, and my family in the photo Gallery, go to the Photo Gallery links:
See a picture of myself on this following picture:
If you have any questions or opinions about the webpage I can be contacted by email via two e-mail addresses. The addresses are ww1971@bigpond.com and willwalk26@hotmail.com respectively.
Any feedback on the web page and photo gallery will be welcomed.
This page is developed & updated in Microsoft Expression Web and it runs on the
Operating system with the help of graphical packages of Microsoft Photodraw 2000 v 2, Corel Draw 10 and 3d tools of Corel Bryce v 4 & Daz Bryce 5.5. Blogs are written in Microsoft Word 2007.
This Map of Australia is originally designed in Corel Bryce 4 & Daz Bryce 5.5 and later converted in JPEG format.
All photos are now shown on the Photo Gallery and is protected by copyright.

Although tested on Microsoft Internet Explorer 4.01 or later (Microsoft Internet Explorer 5.0 or later recommended), this page can be viewed in all graphical web browsers of any version in IBM OS/2 Warp 3 or later, Microsoft Windows 3.1x or later, Microsoft Windows NT 3.5x or later, UNIX (the latest version of all graphical flavors of UNIX recommended) and Apple Mac System 7.x or later. Optimized for displays of 256 colors at 1024 x 768 pixels resolution or greater.
It's recommended that the browser support frames.
Please Note
It would be much appreciated if you don't copy any of the icons, background or bars off this web page or making links to this web page unless seeking permission from William Walker via email. You can however save and print photos of me & my family, Ayr & District, the extract of the map of Ayr & District where I live as long as it is yours to keep. Don't lend copies of photos or maps to any other people without seeking permission from William Walker.
The maintaining of this website is the sole responsibility of the webmaster.
Number of visitors to this web page:
Last Updated on May 27, 2010